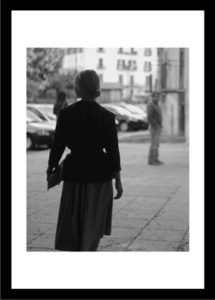 Since then, I've noticed that all my Master Dance Teachers have this quality of "eternal youth" to their gait; to their walk. This comes from their "dance walk."
This isn't as easy as it sounds.
One Master Teacher, Anahid Sofian, produced Passage Through Light and Shadow (a major dance dramatic story) a few years ago. One of the dance segments had women walking in a somber, dignified pattern; each holding a (battery-operated) votive candle.
Anahid says that she spent weeks teaching her dancers "how to walk."
The reason that this is so difficult?
Most people just use their legs when they walk.
A Graceful Walk Makes You Look Ageless and Beautiful
She Walks in Beauty Like the Night
("She Walks in Beauty," by Lord Byron (George Gordon)
Dancers – especially Oriental dancers – use their abdominal muscles to generate their walk.
This isn't overt; it's based on very subtly incorporating a lower body undulation.
Your first step to claiming this ageless, supple walk?
Learn the basic undulation walk.
The next step?
Apply what you've learned not only to your dance, but to your life.
Panther-Like Grace and Power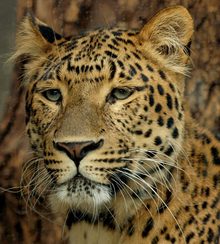 [/caption]
Can transforming your walk transform your life?
You bet it can!
A smooth, effortless, graceful walk is a power statement.
The reason?
Most people let go of their abdominal muscles; their inner core. And most people have very tight lower backs.
So if you gain control of your abdominal muscles, and use them – so subtly that it seems imperceptible – you'll transform the way you present yourself.
If you release tension in your lower back, and get your abs to pull you forward – you'll move with the panther-like grace, confidence, and power.
Your walk will communicate that you are totally present and aware of what's going on, and that you are in charge of your life.
People defer to those who have confidence.
You'll find that without changing anything else in your life, people will be eager to give you what you want.
When you have a beautiful, powerful, graceful walk, people will respond to you positively. They will feel better knowing that they've served you well.
What Happens If You Don't Transform Your Walk?
May I say it bluntly?
Women who have not mastered the secret of a beautiful walk look graceless and awkward. No matter how much they spend on cosmetic surgery, or how much time they spend at the gym – if all they do is "work their muscles," then – they look clunky and old.
As Shakespeare put it:
Youth is nimble, Age is lame …
No amount of cosmetic surgery, dieting, or exercise will give you the same supple, youthful appearance as well as a beautiful walk.
From Unveiling: The Inner Journey:
[On some talk-show makeovers or reality programming:] … stories of full-body transformations of different women… At the end, each woman was, in her own right, as gorgeous as she could possibly be – until she started to walk!
Typically, these women didn't learn how to move in a beautiful and graceful manner. As a result, although each woman became more beautiful in a simply physical sense … there was still an element of awkwardness. [p. 305]
How To Create a Beautiful Walk
Here's the secret:
Your walk will be luminous, sensual, and magnetically attractive when you:
Release tension,
Use your core, and
Generate your movement from your center.
Tension release is your most important first step. Pay attention to your:
Lumber area and your sacro-iliac joint,
Hip flexors, and
Psoas muscles.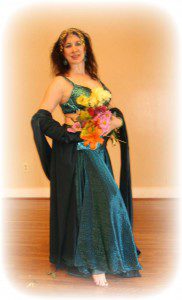 Then, engage your core muscles – particularly your internal and external obliques.
Finally, generate your walk using your abs, not just moving your legs. You will use both your tension release and your ability to work with your abdominal muscles as you do this.
This actually is the crucial mechanism underlying your undulation walk; essential to sensual belly dance.
What happens then?
Your walk becomes effortless and compelling.
What happens next?
Standard repertoire "walks" – such as the beautiful "touch-step" – become natural.
Your beautiful, sensual, and graceful walk emerges – without your "efforting" at it.
Without stress, without any sense of "trying" on your part, people feel compelled to watch you.
To help you transform, I've put together an Online Guide. It's my carefully-selected, "best of the best" YouTube resources that will help you develop a walk that will give you turning heads – and admiring glances – wherever you go.
Whenever someone sees you walking – onto the stage, down a grocery aisle, to walking or onto the red carpet – these techniques will empower you to draw attention, and communicate a subtle message that you are "someone important."
---
Join me using the form on the right.
When you do, I'll send you an email with a link to my Online Guide, She Walks in Beauty.
You'll get my personally-selected, "best of the best" YouTube links for creating a sensual, compelling, ageless walk:
Three great YouTube performances – with notes about what to look for (and when) – so you get examples of the best "walks" in action,
Five of the best YouTube belly dance instructional clips on the all-important undulation walk, and
Special Bonus: My top selected Red Carpet training YouTube links – the "best of the best": how walk in high heels, how to sashay down the runway, how to take charge of any room and any situation – just with your walk!
Special Bonus:
Once you get access to this special Online Guide, She Walks in Beauty, look for the link to my touch-step walk as I introduce a candle dance. Compare my approach with that of Horatio Cifuentes, a master dancer from Berlin, Germany. How are we similar? How are we different?

---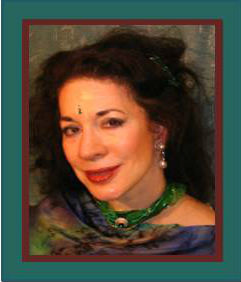 Very best wishes as you use Oriental dance (belly dance) to bring youthful vitality, movement, and expressiveness into your life!
Yours in dance –
Alay'nya
Author of Unveiling: The Inner Journey
You are the Jewel in the Heart of the Lotus. Become the Jewel!
Founder and Artistic Director, The Alay'nya Studio
Bellydance a courtesan would envy!
Check out Alay'nya's YouTube Channel
Connect with Alay'nya on Facebook
Follow Unveiling: The Inner Journey on Facebook
---
P.S. Would you like to use a sensual, graceful walk to open one of your specialty dances? Learn how Alay'nya opens a candle dance with this beautiful "touch-step" belly dance walk!
---
P.P.S. Learning the sexiest walk in the world involves lengthening our lower back, strengthening and using our abdominal core, and generating your movement from within.
As a side benefit from doing this, you will automatically begin to strengthen your pelvic floor.
There are additional health benefits from doing this. Dr. Christiane Northrup, New York Times best-selling author of Women's Bodies, Women's Wisdom and The Wisdom of Menopause, tells us that developing a strong pelvic floor is necessary for our overall health – including mitigating urinary incontinence.
Dr. Christiane Northrup, The Wisdom of Menopause

Paper

Kindle



---
Dr. Christiane Northrup on Unveiling: The Inner Journey
What Does Dr. Christiane Northrup, New York Times best-selling author of Women's Bodies, Women's Wisdom and The Wisdom of Menopause, have to say about Unveiling: The Inner Journey?
Dr. Northrup notes:
"Alay'nya brings divine sensuality to women in the ancient forum of dance. This book is delightful." Read this and more reviews of Unveiling: The Inner Journey.
Alay'nya, Unveiling: The Inner Journey

Paper

Kindle
---
Copyright (c) 2013, Alay'nya. All rights reserved.
Related Posts: Creating a Youthful Presence Through Belly Dance