Create the "You" that You've Always Dreamed of Being!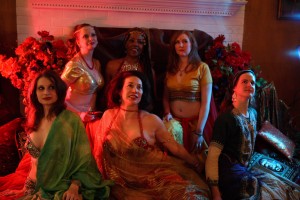 Is there more to you than meets the eye?
Is a sensual goddess lurking beneath your corporate clothing?
Have you always known that you were far more complex – and fascinating – than what you reveal?
Do you have a secret sense of kinship with the most brilliant, scintillating, and seductive women of all time – the world's most intriguing and powerful courtesans?


Revitalize Your Life.
Rejuvenate Your Body.
Awaken Your Passion.
Belly Dance
Sensual Awakening for Grown-Up Women.
Workshop: Saturday, Nov. 19th, 9:30 – 11AM.
Kealakekua, Big Island, HI
New Thought Center of Hawai'i
$25.00
Classes Start Saturday, Dec. 3rd, New Thought Center, 9:30 – 10:30 AM
For more information: Use the Opt-In form to the right.


Belly Dance Classes with Alay'nya in Kealakekua (Western Side of the Big Island of Hawai'i)
You can study with Alay'nya in weekly group classes or one-on-one (in-person or distance coaching). Alay'nya also offers regular workshops, lecture-demos, and small group events.
Belly dance for beginners and early-intermediate students are held at the New Thought Center of Hawai'i in Kealakekua, on Saturdays from 9:30 – 10:30 AM, starting on Saturday, Dec. 3, 2016.
Those who want to carry bellydance a courtesan would envy into their "day lives" can connect with Alay'nya for private coaching.
Belly Dance Classes with Alay'nya in Kealakekua, HI
Beginner's Classes: Saturdays, 9:30 – 10:30 a.m., starting Saturday, Dec. 3rd, 2016.

Tap your hidden sensual power to magnetize the world into responding to your desires!
Present yourself with beauty, grace, and poise – using Alay'nya's seven-point Geek-to-Goddess transformation,
Tap your hidden sensual power – magnetically draw what you want – using your body and energy awareness in your day-to-day life!

Intermediate/Advanced: – by appointment.
Create the Best Possible You – In Record Time!
Private Lessons/Coaching: Learn to create beautiful movements from the "inside out" – look effortlessly beautiful and graceful.
Distance Learning: Review your YouTube posts with Alay'nya and get individualized study directions; both email and phone discussions.
---
Receive a Personal Invitation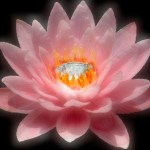 You study and perform belly dance (Oriental dance) because it brings forth a special aspect of who you are – the full range of your emotional expressiveness; both the sensual and sacred aspects of your being.
Join me – get the latest on how to become the jewel (a fully expressive you) in the heart of the lotus (your life, and all that surrounds you)!
Need to Connect with Alay'nya Right Now?
If you really can't wait, CONNECT with me via email: CONTACT PAGE.
---
Copyright (c) 2013, Alay'nya. All rights reserved.